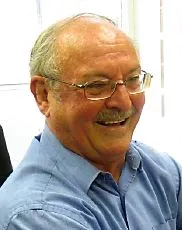 In Memoriam: We, at the IIAC, are deeply saddened by the passing of Stan Deudney. Mr. Deudney was actively engaged in bringing innovation and new era solutions to the investment industry in Canada and international markets for more than 25 years. He also raised the bar for financial industry education, teaching and mentoring students at the Smarten Up Institute. 
Stan was instrumental in the development of Canadian Depository for Securities (CDS), where he served as its first president. Today, CDS is there for the vast majority of securities traded in Canada. He also launched one of Canada's first discount brokerages, created the Instant Link global trade reporting service (the first global straight-through processing system for exchanging post trade information in real time between investment managers and their global custodians), and set up a multi-user FIX based order processing network.
In 1992, Stan founded Transatron Systems Inc., which offers customizable OMS/EMS software platforms that provide FIX connectivity between buy and sell-side market participants in real time for order routing, execution and post trade matching and settlement processing.
In recognition of his significant contributions and achievements, Mr. Deudney was bestowed with the Queen Elizabeth II Diamond Jubilee Medal in September 2012.
Stan Deudney will be sorely missed. On behalf of the IIAC, and our Board of Directors, I want to express my sincere condolences to his family. Stan was a builder and innovator and, above all, he was a kind and generous soul, always with a cheerful word for everyone. We are grateful for Mr. Deudney's impactful contributions to the Canadian financial industry and capital markets.