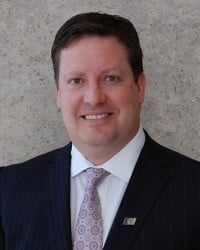 Greg Woynarski, Managing Director and Global Head of Origination, Scotiabank Global Banking and Markets, Scotia Capital Inc., was elected the 2015-2016 Chair of the Board of Directors of the Investment Industry Association of Canada (IIAC) at its AGM in Toronto on June 10, 2015. 
John Chambers, Chief Executive Officer, FirstEnergy Capital Corp., was elected First Vice Chair. 
"The IIAC provides leadership for the Canadian securities industry with a commitment to a vibrant, prosperous investment industry driven by strong and efficient capital markets," said Greg Woynarski. He added: "Over the years, we have had a great impact on positively transforming the regulatory landscape and on shaping public policy to the benefit of Canada's investment dealer firms." 
Also at the AGM, I outlined our organization's top priorities for the year ahead. They include: commenting on new draft regulations for the Cooperative Capital Markets Regulatory System (CCMRS); engaging key stakeholders in roundtable discussions to diagnose what ails the TSX Venture Exchange and identify solutions; assisting regulators to finalize the rules framework for financial advisors; working with regulators to improve the transparency regime of traded debt securities; and helping firms develop best practices and tools to defend against cyber threats.  
I very much look forward to working with the entire Board to advance the IIAC's agenda.  
To read our news release, click here. For a complete list of the IIAC Board of Directors, click here.