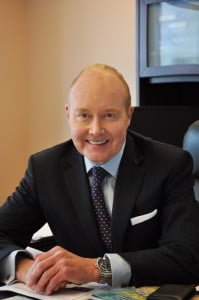 The 2015 IIAC Survey of Investment Industry CEOs indicated that the biggest negative factor affecting the performance of our investment dealer Member firms has been the relentless rise in operating costs in recent years. The high cost of technology, to meet regulatory compliance and improve operating efficiencies, has been a major factor. Ninety per cent of firms surveyed said they expect to spend more or about the same on technology in 2016 than they did in 2015.
The IIAC is establishing two Operations and Technology Committees—the Equity Infrastructure Committee and the Market Data Committee—and related working groups to assist Member firms to meet the technological challenges head on.
The Committees and working groups will provide a forum for Member firms to discuss emerging technology trends and innovations to assist firms identify technology to manage operations more efficiently and cost-effectively to facilitate compliance and risk mitigation. The Committees and working groups will provide an important industry voice on technology matters in discussions with regulators, exchanges, vendors and other market participants, as well as input and assistance to other IIAC Committees. They will also explore opportunities for technical collaboration between IIAC Member firms.
A separate, independent Small Dealer Operations and Technology Committee will be launched early this year to address the technology needs of small dealers.
Additional information is available here.