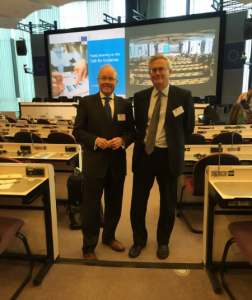 Since the Global Financial Crisis there have been 48 pieces of European Union legislation in financial services and many more delegated and implementing acts. Some rules have yet to be fully implemented and much detail still to be finalised.
The European Commission launched consultations and requested stakeholders submit evidence on how rules: 1) affect the ability of the economy to finance itself and grow; 2) result in unnecessary regulatory burdens; 3) interact and create inconsistencies in the rules framework; and 4) give rise to unintended consequences.
In launching the Call for Evidence, the Commission has not been acting in isolation. It is supported by governments across the EU and it fits into the international regulatory agenda. The G20, the Financial Stability Board and the Basel Committee are all looking at the coherence of the reforms that have been undertaken in recent years. Mark Carney, Chairman of the Financial Stability Board, put it well when he said: "monitoring implementation of agreed reforms, analysing the effects of the measures, and making adjustments to address any identified material unintended consequences, represents good regulatory practice."
On May 17, 2016, IIAC President and CEO Ian Russell attended a public hearing on the Call for Evidence in his capacity as Chair of the International Council of Securities Associations (ICSA) to hear the Commission's summary of the submissions and offer comment. The hearing gave an indication about how technical policy and legislation might be implemented. Attending with Mr. Russell was Peter Eisenhardt, Secretary General, ICSA.
The European Commission is expected to publish a summary report on the Call for Evidence in July 2016.