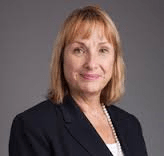 The Investment Industry Association of Canada (IIAC) congratulates Maureen Jensen on her nomination as Chair and Chief Executive Officer of the Ontario Securities Commission (OSC).
Ms. Jensen has a deep background in securities regulation, broad business experience, and tested management skills. Her nomination makes eminent good sense. She brings leadership to guide the OSC at a critical juncture—assessing the impact of recent extensive reform and rule-making; working though the transition to a cooperative securities regulator; and finding the right response to the tumultuous and uncertain capital markets, the widespread loss of many small investment dealers and ongoing consolidation of the investment industry.
The investment industry looks forward to working with Ms. Jensen. We have enormous respect for her judgement, fairness and openness to differing opinion, and her commitment to ensuring fair and efficient capital markets at a time of tremendous market volatility and uncertainty.
The IIAC and our investment dealer Member firms wish Ms. Jensen the best of success in her new position as OSC Chair.