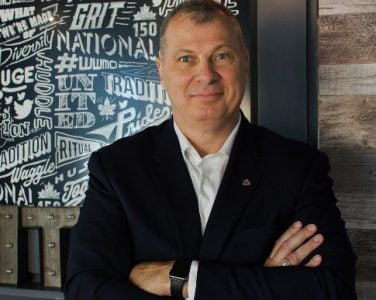 The Investment Industry Association of Canada (IIAC) congratulates Randy Ambrosie on his appointment as Commissioner of the Canadian Football League.
Mr. Ambrosie has given much to the investment industry and capital markets, having worked at CIBC Wood Gundy, Merrill Lynch Canada, Midland Walwyn, HSBC Canada Securities and HSBC Brokerage USA, AGF Funds Inc., and at MacDougall, MacDougall and MacTier (3Macs) as the company's President and Chief Executive Office where he saw the successful sale and integration of the firm into Raymond James Ltd.
The IIAC is grateful for his dedication, commitment and support to our Association. Mr. Ambrosie served on IIAC Committees, including the Small and Independent Dealers Committee and Private Client Committee. His expertise and insight helped to advance the IIAC's business-led advocacy agenda that delivered results. He was a frequent presenter at IIAC events and contributed to developing conference agendas.
His passion for building strong teams and commitment to well defined goals and a unifying vision will serve him well as CFL Commissioner.